2022 Retail Excellence Awards Gala
We hosted our 9th Retail Excellence Awards Gala at the beautiful Plaza Ballroom in June 2022.
It was so great to be face to face with over 180 fun-loving Fergy-Plarre people to celebrate our store's successes, to welcome new owners and to dance the night away.
Throughout the event we celebrated 9 winners across 8 awards.
Major Campaign Sales Superstar
Michael Crough from Sunbury
With each Ferguson Plarre campaign, Michael reviews the stores previous performances and then sets the store's targets and reviews with his leadership team regularly on the progress throughout the campaign.
Ralph Plarre Excellence In Service Award
Tarn Evans from the Victoria Market
Excellent customer service creates loyal customers for life and providing this type of excellent customer service starts with a genuine desire to delight your customers.
When you reflect on this sentence, Tarn from Victoria Market is the clear definition of this; he may be a rookie as a franchise business owner, but from the moment he entered his store he mastered the focus on delivering exceptional customer service and this has shown in the stores growth and flourishing under his ownership
A visit to Ehab & Enas' Stud Park store is like getting a merchandising masterclass. For every single campaign, Ehab & Enas decorate their store in a manner that draws attention and creates excitement.
From opening her 1st store at Hopping Crossing 5 years ago, Amy has grown her business network to a total of 3 stores also including Point Cook & Sanctuary Lakes. Through great customer engagement, Amy has also been able to introduce a pop-up shop at the local Sports Centre, which raises funds for the centre, has had a positive impact to the nearby stores and also increased brand awareness in the area.
New Retailer Of The Year
Shaikh from Manor Lakes
Opening a brand new store during the Covid Pandemic, Shaikh from Manor Lakes took up the challenge and achieved results that were far above what was forecasted and expected. Building a strong rapport with his customers from the start and engaging with the local community, Shaikh is always open to suggestions and undertake activities that will benefit his business and grow the brand.
Single Site Retailer Of The Year
Michael Crough from Sunbury
Since Michael and Suzanne took over the Sunbury business just over 2 years ago, they have taken the store from strength to strength. Being quite active in the local community, Michael has undertaken fundraisers with the local schools, supported the local football clubs by donating team photo cakes for each age group and also supporting local businesses in the Sunbury area through cross promotions and business interactions.
Company Store Of The Year
Southland
Southland is a company store that continues to deliver to the culture and values of the Ferguson Plarre Brand – Terry and the team like all of us felt the impacts of COVID in the past year dropping nearly 70% in sales at the height of the pandemic; this didn't hinder their motivation to deliver to the KPI's and manage their controllables.

Extracting Excellence In Coffee
Lalor & Heidelberg
When Mina took over his second site at Heidelberg, we expected to see coffee sales growth at Lalor flatten. Instead, while Heidelberg registered an astounding 58% growth in coffee sales, Lalor has kept charging ahead with 17% growth over an already impressive sales volume, and an average yearly mark of 95% on their SVR audits.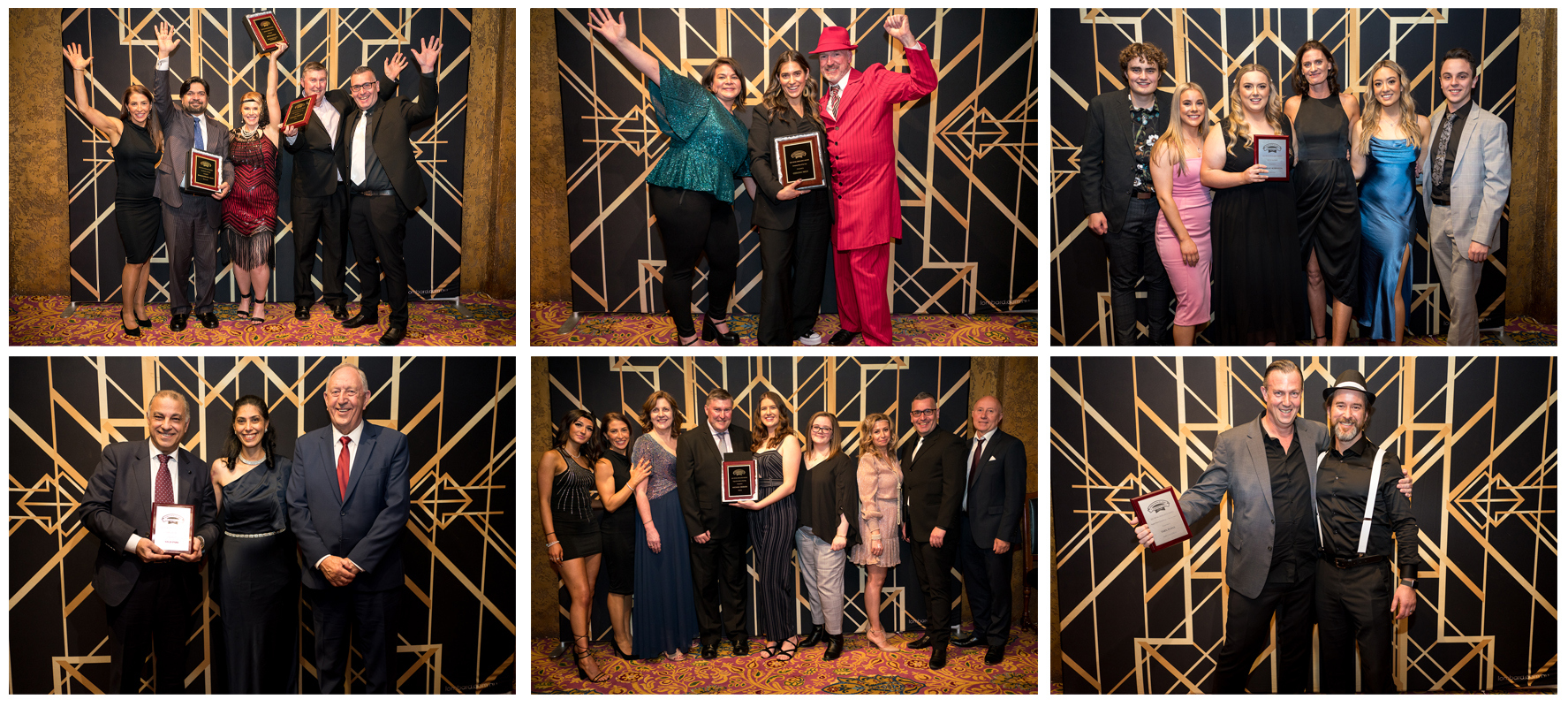 Well done to all runner up candidates/stores and to our winners, this is a huge achievement and you're doing Ferguson Plarre proud!